Graston Technique:

http://www.grastontechnique.com/
Graston Technique® is an innovative, patented form of instrument-assisted soft tissue mobilization that enables clinicians to effectively break down scar tissue and fascial restrictions. The Technique utilizes specially designed stainless steel instruments to specifically detect and effectively treat areas exhibiting soft tissue fibrosis or chronic inflammation.
Emerson Ecologicals: Quality supplements direct to your door! Better than what you get at the supermarket, and often less expensive!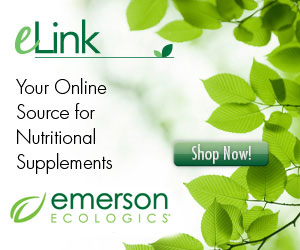 Aline Orthotics:
I've been looking into orthotic systems that are sized and fit to the individual, and in my opinion Aline is the best orthotic available. Learn more at http://aline.com/
Correct Toes Orthotics:
Do have a bunion (or bunions?!)? Do you have hallux valgus? Or maybe your toes just turn out, or you have hammer toes? You are not sentenced to surgery! There may be some help in this little guy called Correct Toes! Learn more about it at:
https://nwfootankle.com/correct-toes
Kinesiotape (CKTP):
As a Certified KinesioTape Practitioner, I teach my patients to apply this movement tape to aid in blood flow, fascial sliding, and more. By teaching patients, they become empowered to do what is right for them, and improve the doctor-patient relationship.
http://www.kinesiotaping.com/
Rock Tape:
Certified in Fascial Movement Taping, Dr Hollander teaches how to use Rock Tape appropriately according to the Rock Tape way. Pick up a roll at the office at 26 Broad Street! They come in great colors like the standards of black, beige, and red, plus black with skulls, camoflage and pink camoflage and more.
http://www.rocktape.com/
Sports Performance: Ask about your individualized sport performance evaluation! The muscle imbalances and scar tissue that build from repetitive strain and overuse can lead to expensive surgeries and extended down time.
Don't let pain stop you, but don't ignore it either, because your body is talking to you!
Instead you should stop the pain!
Call 203 850 6644!
The Connecticut Chiropractic Association
The Connecticut Chiropractic Association was established for the purpose of advancing chiropractic and promoting the highest standards of ethics and patient care for the profession. Legislation has been a major focus of the organization. Our lobbyist is the vehicle by which the membership is informed of any legislation which would have either a positive or negative effect on the chiropractic profession or patient care. The Association has created a number of committees designed to enhance the goals of the association and to increase both internal communications among the membership and relations with the public.
American Chiropractic Association:
ACA is the largest professional association in the world representing doctors of chiropractic. ACA provides lobbying, public relations, professional and educational opportunities for doctors of chiropractic, funds research regarding chiropractic and health issues, and offers leadership for the advancement of the profession